How Do I Choose the Best Wholesale Pillow Cases?
If you are looking for wholesale pillow cases, a good place to start could be with your local telephone directory. You can check for listings under wholesale bedding or linens to find suppliers of discount pillow cases. It can be a good idea to visit these vendors in person so you can visually inspect the pillow cases before purchasing large lots. You may want to ask for pricing on different types of pillow cases so you can choose the quality that best suits your needs and budget.
Finding a local vendor is generally preferred over buying wholesale pillow cases via the Internet. This serves several purposes; you can help your local economy, and you will be able to build a rapport with the distributor as well. Doing so can help ensure you are able to get quality linens at a reasonable price, and you can also negotiate with the vendor concerning payment terms and delivery options. You may want to choose more than one vendor so you will have a back-up supplier in the event your primary distributor is unable to help you.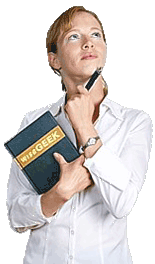 Another advantage to buying from a local vendor is that you will be able to see the type of wholesale pillow cases being offered before you commit to buying them. That way, you can see what type of fabric these discount pillow cases are made from and you will also have a better idea of what your color choices might be. If you are buying them directly from the manufacturer, you may be able to take a tour of the factory, and this can give you a better idea of how well the pillow cases might be made.
Wholesale bedding companies sometimes offer factory seconds at a discounted price. This designation means different things to different manufacturers, but generally indicates that the merchandise is below top quality, yet still able to be sold. If you are able to physically inspect the wholesale pillow cases, you will know exactly what type of goods you are purchasing. In the event you are unsure whether to purchase seconds, you may want to get pricing on them separately so you can compare the cost to that of full-quality linens. When you are trying to decide, it can be a good idea to think about how the linens will be used and how often you might need to launder them in order to make a decision.
AS FEATURED ON:
AS FEATURED ON:








Woman holding a book